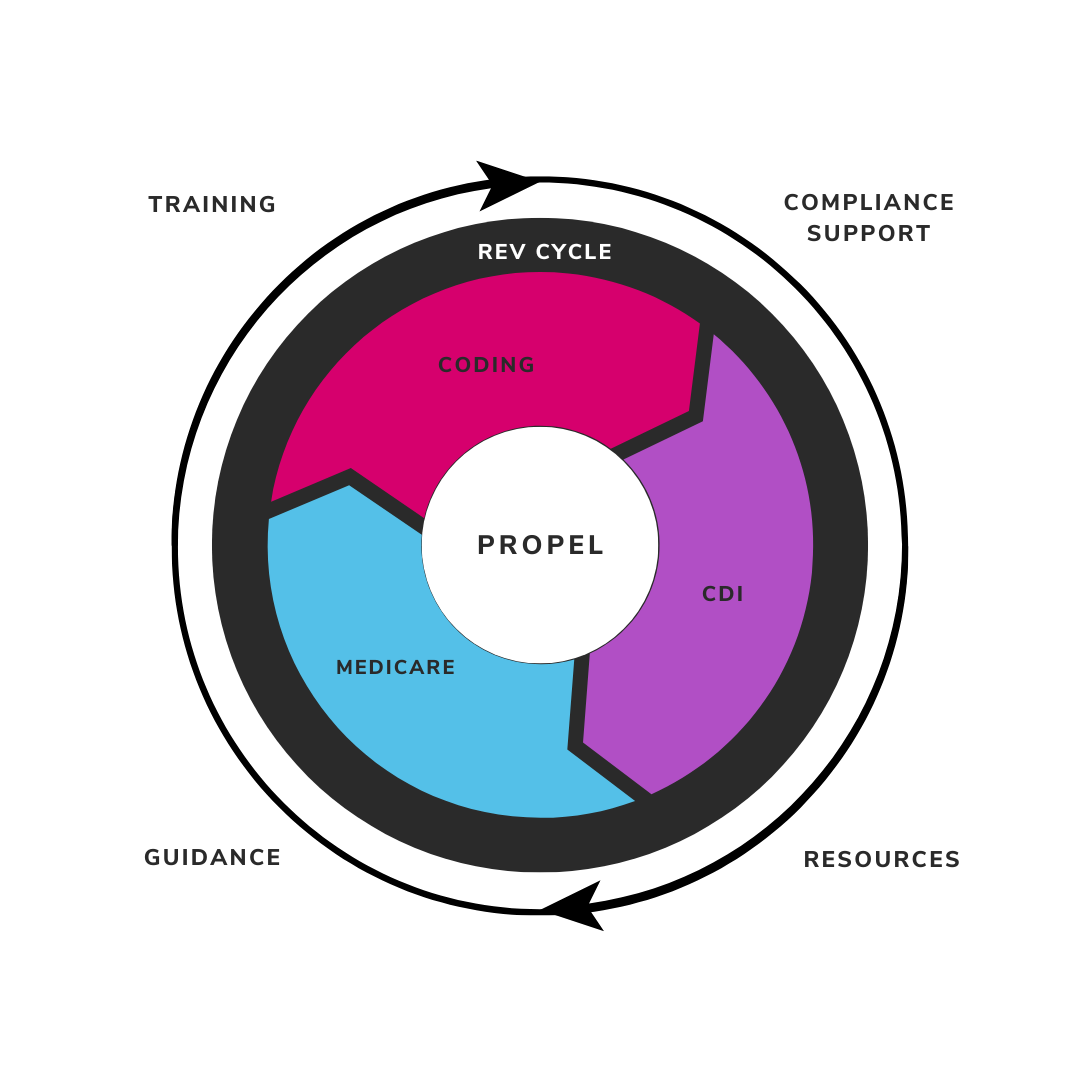 The guidance you need to take your organization to the next level.
We deliver a hand-crafted training program that ensures consistent messaging across all team members and grows and evolves as your department does. We will help empower your staff to achieve departmental goals while also providing opportunities to earn CEUs.
Propel your organization forward
No matter the number, frequency, or complexity of regulation changes, PROPEL will help your organization maintain compliance in an ever-changing climate. We help you navigate frequent updates, understand nuances, and operationalize regulatory and process changes in a compliant and efficient manner.
PROPEL delivers the same message through its training and resources to your staff no matter their department or physical location. We help you ensure your staff maintains uniformity in process and understanding to achieve both a productive and compliant workflow.
Revenue Cycle Efficiency
+
While the healthcare landscape is constantly shifting, PROPEL offers real-time support to stay in front of changes to coding, billing, and documentation requirements. PROPEL will help your organization improve efficiencies, reduce denials, and achieve optimization in all your revenue cycle processes.
---